How is 925 Sterling Silver Jewelry Made?
The production of sterling silver jewelry involves several stages, from sourcing raw silver materials to creating the final product.
Genuine sterling silver, known as "925 silver," contains 92.5% silver content. To craft sterling silver, pure silver and copper is heated to their melting points, around 960.5ºC (1760.9°F) for silver and, approximately 1093ºC (1999.4°F for copper). The molten metals then merge and are cooled to form the desired mix of 925 sterling silver.
The sterling silver is shaped into various jewelry pieces through techniques like casting or stamping. Additional steps such as polishing and cleaning are taken to refine the jewelry, resulting in stunning pieces that showcase the beauty and craftsmanship of sterling silver
Stages Of Our Jewelry Manufacturing Process
Stage 3: Lost Wax Casting
Stage 4: Filing & Assembly
When our expert design team develops a CAD design file, it is transferred to the 3D Rapid Prototype system (RPT). This system works on the principles of Direct Light Projection Technology to transform the CAD file into a physical piece of wax
Following the previous step, the wax piece is converted into a silver mold using the Lost Wax Casting Technique. This process results in a durable and solid silver mold, ready for further refinement. Precision is of utmost importance during this crucial stage, as these molds play a vital role in the mass production process
Rubber mold-making plays a crucial role in our production process, enabling us to mass-produce jewelry of the same designs efficiently. Commonly known as "Vulcanizing", during this process, the silver mold, as mentioned earlier, is embedded into a special piece of rubber using high pressure. This ensures that the intricate details and outline of the silver mold are accurately transferred to the rubber
Once the rubber mold is properly imprinted with the design and hardened, it becomes an essential tool for the wax injection process, allowing us to create multiple wax replicas of the same design, which are then ready for the casting process. This efficient and precise technique allows us to safeguard the original designs while facilitating the future reproduction of the jewelry pieces. The special rubber molds can be reused up to 200 times, ensuring durability and consistency in our production workflow
This custom-made tool is used in the stamping process to create jewelry from 925 sterling silver sheet metal. The die is used in imprinting the desired pattern onto the silver sheets by applying pressure. This process allows for efficient and accurate mass production of 925 sterling silver jewelry with various intricate designs
Wax injection is the process of mass-producing intricate and detailed designs for casting. It involves the injection of molten wax into a pre-made rubber mold to produce a pattern of the desired jewelry piece.
The wax used in this process is usually a specially formulated jewelry wax that has low melting and solidification points. It allows the wax to flow easily into the mold and solidify quickly, creating an accurate replica of the final jewelry piece.
The replicas of wax are attached to a central sprue, creating a wax tree which is critical for the lost wax casting process (i.e., the next stage in our manufacturing process).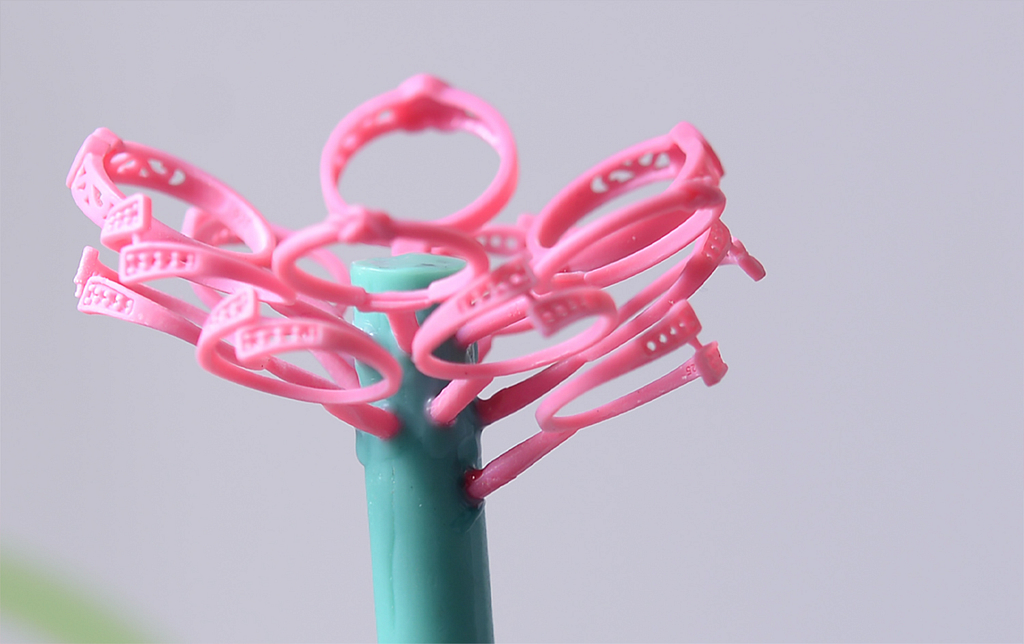 Stage 3: Lost Wax Casting
Also known as Investment Casting Process, this step involves using the wax tree created at the end of the wax injection process and placing it inside a special flask. White cement (P.O.P) is poured over the tree while ensuring the removal of air bubbles.
After the cement solidifies, the flask is placed in a heating chamber where the wax melts (between 1700° F and 2000° F) and flows out, creating the final mold in the jewelry-making process.
Molten 925 silver is then poured into the cement mold and left to cool, resulting in stunning pieces of jewelry ready for filling & assembly.
Stage 4: Filing & Assembly
Filing is a technique that helps in removing excess metal or solder from the piece that is being worked on. It is a process wherein the casting layer is removed by using different tools like files and burrs. It gives a smooth finish to the piece. Assembly is the process where two or more components of the same design are joined with the help of a solder or laser technique.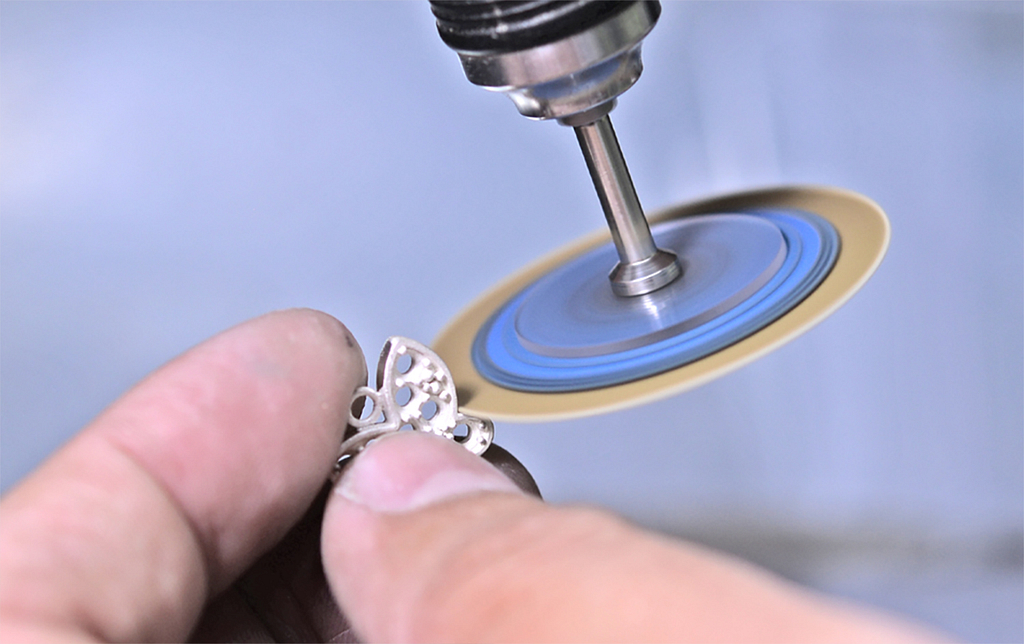 Stone setting is the art of securely setting or attaching gemstones to jewelry.
At Phoenix Manufacturing, we hire and train the best stone setters in the industry to ensure that the gems on every piece of jewelry that leaves our company are properly set and secure.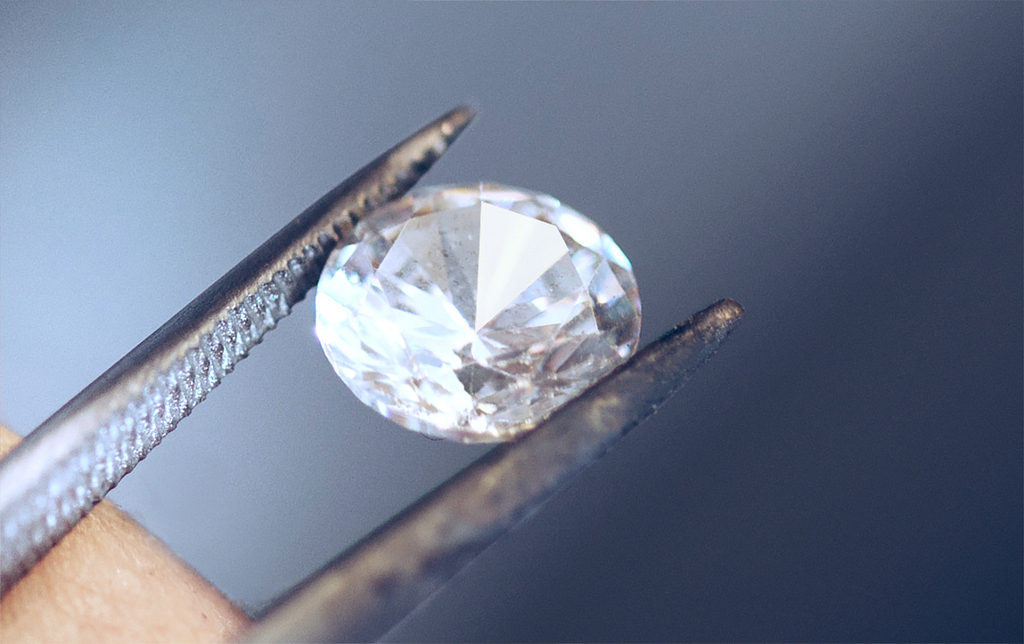 Jewelry polishing is a default step in jewelry making. Under a magnifying glass, our skilled craftsmen remove tarnishes and imperfections using specialized tools and techniques to achieve a flawless mirror finish. This process enhances the jewelry's beauty by giving it a dazzling and smooth look that delights the wearer.
Electroplating is the pivotal step in achieving the desired finish for our jewelry pieces. Through the use of electrochemicals, the process imparts the final color, whether it be 14k Gold, silver, rose gold, rhodium, or black rhodium.
Each plating process is meticulously tailored to each individual piece, making it a specialized technique.
To safeguard against tarnishing, the jewelry is further protected by a thin layer of resin known as e-coating, providing a long-lasting shield. This intricate combination of techniques ensures the exceptional quality and unique appearance of our jewelry.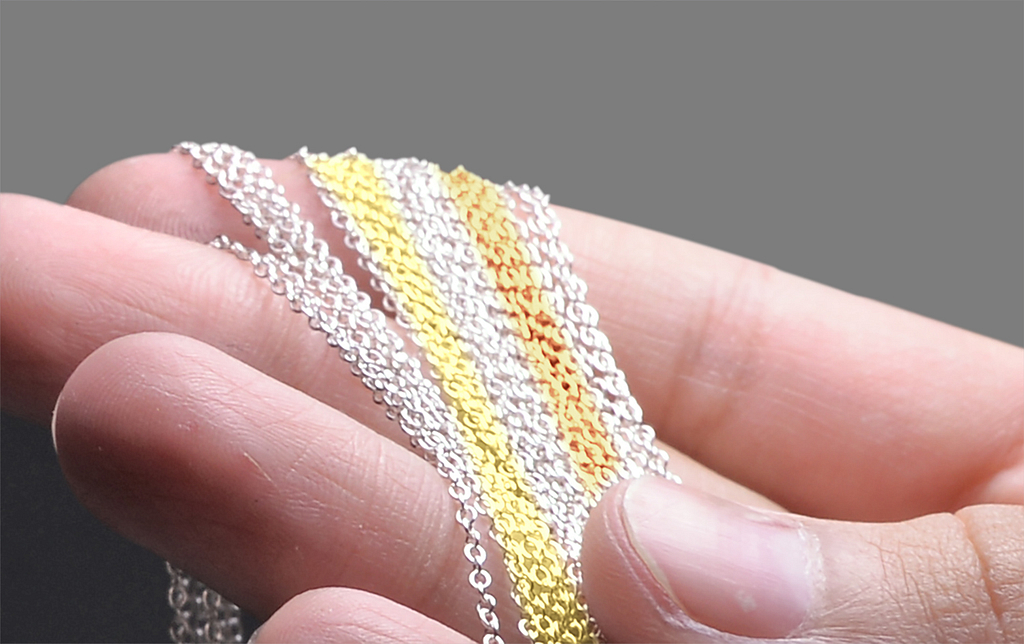 Stage 8: Quality Control (QC)
For a jewelry manufacturer, quality control (QC) involves a rigorous set of procedures to ensure that the manufactured 925 sterling silver jewelry consistently meets the desired standards of quality, craftsmanship, and purity.
If the jewelry incorporates gemstones or other decorative elements, the QC department will carefully examine each piece of gemstone to guarantee that they are properly set, aligned, and securely attached to the piece of jewelry.
We understand the importance of packaging in any business. We offer customers the ability to freely customize packaging according to their brand, making us a one-stop solution for all their 925 silver jewelry manufacturing needs.
Once the packaging is approved by the customer, the jewelry is carefully boxed, labeled, and bubble wrapped, ready for shipping.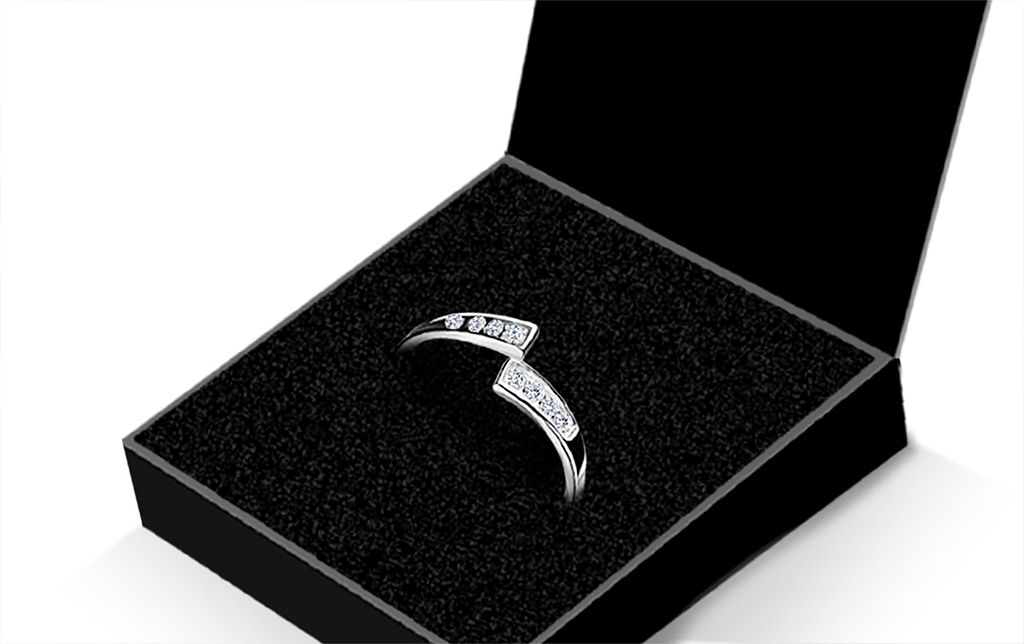 Other Related Processes
Stamping

It is a highly cost-effective and efficient manufacturing technique utilized for crafting lightweight two-dimensional designs. This process involves pressing a stamping die onto 925 sterling silver sheets, resulting in clean and sharp lines that can create intricate patterns. Stamping offers numerous advantages, such as precision, consistency, durability, versatility, and affordability. To give you further clarity, take a look at some of our best sellers like 925 silver Unicorn Ear Studs and 925 silver Paw Print Ear Studs which are created using this manufacturing technique. Overall, it is a reliable method that allows us to manufacture intricate pieces of art in a short period of time while maintaining high quality and durability.

Enamel

This is a glass-like material that is fused onto a silver surface. This process adds vibrant colors and intricate designs to the jewelry. Enamel 925 silver jewelry combines the durability of silver with the artistic expression of enamel work, creating unique and eye-catching pieces. It offers a way to express personal style through wearable art.

Soldering

Mastering soldering can open doors to numerous creative and complex designs. Silver soldering is a form of welding that involves heating of 925 silver pellets until it becomes molten. The molten solder is then applied to the joint or area that requires bonding, creating a permanent bond between the silver components. Once the soldered joints have cooled, they are meticulously cleaned and polished to achieve a seamless appearance.